Board of Directors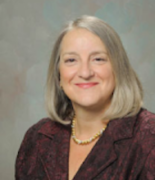 Margery M. Koosed
Margery M. Koosed is the Aileen McMurray Trusler Professor Emeritus at The University of Akron School of Law. Her writing focuses on death penalty litigation issues. She teaches Criminal Law, Constitutional Criminal Procedure, and seminars in criminal process, capital punishment litigation and mistaken convictions.
Professor Koosed received her B.S., cum laude, from Miami University and J.D. from Case Western Reserve University. A member of the Akron Law faculty since 1974, she served initially as a Lecturer in Law and Coordinator of the Appellate Review/Legal Clinical Program, and later as a Visiting Professor at the Case Western Reserve University School of Law. Her bar admissions include the U.S. Supreme Court; the U.S. Court of Appeals for the 6th Circuit; the U.S. District Court for the Northern and Southern Districts of Ohio; and Ohio.
Professor Koosed is a member of the National Association of Criminal Defense Lawyers, the American Bar Association and the Ohio State Bar Association, and other professional associations. She served two terms as a commissioner on the State Public Defender Commission, chairing the State Public Defender Commission's Committee on Capital Defense Counsel Qualifications. She recently served on the American Bar Association's Ohio Death Penalty Assessment Team and previously served as coordinator of the Ohio Death Penalty Task Force. She has also served as a member of the Executive Committee of the Association of American Law Schools Section on Criminal Justice and as an acting judge of the South Euclid Municipal Court.
Professor Koosed is a frequent presenter on death penalty issues at litigation seminars and symposia.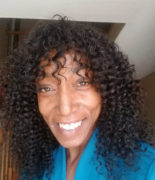 LaShawn Ajamu
LaShawn Ajamu is a Canton native who has become all too familiar with the issues facing both Ohio homicide survivors and individuals wrongfully convicted. In 1997, LaShawn's brother, James Nero, was murdered in Canton, Ohio following a minor traffic accident. When James asked for the other driver's insurance information, the driver returned with a gun and shot James twice.
In 2003, LaShawn met a man named Kwame Ajamu at a bus stop in Cleveland. They rode the bus together for six months. Kwame was then just a guy who had been labeled a convicted felon, a murderer. In 1975 Kwame–who then went by the name Ronnie Bridgeman–was sentenced to death along with his brother and his best friend for a murder the teenagers did not commit. The three teenagers were resentenced to life after Ohio's death penalty law was ruled unconstitutional in 1978. Shortly after Kwame was paroled, he met LaShawn. In 2011 the case against LaShawn's husband and co-defendants had fallen apart. The Ohio Innocence Project uncovered evidence of police misconduct. In December 2014 LaShawn's husband was officially exonerated of all charges.
LaShawn has been a tireless advocate for victims' rights. She addressed the Ohio legislature in 2015 about the true needs of Ohio's murder victims' families. She testified before a joint legislative committee studying the needs of homicide survivors. LaShawn has also been published by The Toledo Blade in 2017. An excerpt from her July 22nd article reads as follows:
In 1997, my brother, James Nero, was brutally gunned down in a road-rage incident in Canton. After a minor accident, James insisted that the other driver provide his insurance information. Instead, the driver returned from his car with a gun and shot my brother in the face. Then he shot James again, point-blank as he lay on the pavement…

James was just 20, and a proud father to an 18-month-old son. He was engaged to be married to his son's mother. Like every 20-year old, he had many plans and dreams. I thank God that I saw James on the last day of his life, because during our last time together, he hugged me and told me that he loved me. At least I have that to remember him by…

Instead of wasting resources trying to execute a handful of killers, Ohio can do better for all victims' families. My family could have used counseling and other kinds of support instead, which I believe would have helped our recovery and grief. Ohio does provide some support to victims' families, but it varies greatly among Ohio's 88 counties. Fix that. Trained, certified, qualified mental health professionals must be available to any family experiencing homicide. They should be available to all, without disparity of access based on race, economics, geography, or prior unrelated encounters with law enforcement. Fix that too.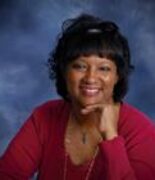 Rev. Dr. Crystal Walker
Rev. Dr. Crystal Walker is the Executive Director of Greater Dayton Christian Connections. She has a Masters of Divinity degree from Payne Theological Seminary and a Doctor of Ministry degree from United Theological Seminary.  Crystal's ministry focus is on women who have experienced domestic abuse, rape and/or incest. She is the founder of Pastors Against Domestic Violence, an ecumenical ministry that trains pastors to be courtroom advocates for victims of domestic violence (women, men and children). Crystal is also focused on many additional social injustices in the city of Dayton. She is also a strong advocate against the death penalty and for stricter gun laws. She lost her son Edward age 28 to gun violence.
Crystal is married to Rev. Shelby Walker and is the mother of (5) Children from a blended family, Tamica Mathews (Daytona Beach, FL), Edward Powers (deceased) and Frank Powers (Indianapolis, IN), Jonathan Walker (Indianapolis, IN), Jamie Walker (Indianapolis, IN) and the proud grandmother of (6) granddaughters (Amani, Lili'Anna, Faith, Kyndal, Symira and Justice) and (3) grandsons (Kingsley, Xavier and Phil).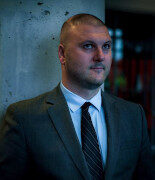 Jonathan Mann, Vice Chair
After Thomas Knuff was arrested and charged for his father's murder in 2017,
Jonathan
 was at a moral crossroads. As he began to learn more about the death penalty, he realized it wasn't as simple, efficient or cost-effective as he believed. He struggled with acceptance of what he began to understand while letting go of pain and anger. Uncertain of how to heal and move forward, he recognized an execution wouldn't be the answer to either. By asking for mercy for Thomas, 
Jonathan
 found a way to honor his Father and a path to mend. He hopes to help stop capital punishment by speaking about his experiences as a family member of a victim.
Jonathan published
this op-ed
in
The Columbus Dispatch
earlier this year that talks more in depth about victims' issues and the death penalty.
In addition to serving on OTSE's board, Jonathan is a System Administrator at Deluxe Corporation.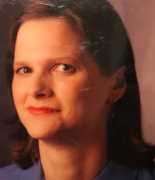 Jane Bohman
Jane Bohman serves as the co-convener of the Miami Valley chapter of Ohioans to Stop Executions, a grassroots volunteer organization that holds public education events and execution vigils, as well as supporting the work of OTSE.  From 2001-08, Jane served as the Executive Director of the Illinois Coalition to Abolish the Death Penalty.  The Coalition educated the public on the flaws and injustices in the Illinois capital punishment system and promoted humane and effective alternatives to the death penalty.   Jane expanded the Coalition through outreach to criminal justice, student and faith-based organizations throughout Illinois.  She took a leadership role in the successful campaign to have then-Governor George Ryan commute all Illinois death sentences in 2003.   She testified before numerous legislative bodies and appeared on CNN, the PBS Newshour and other national news outlets.  Jane is a 1993 graduate of Chicago-Kent College of Law and received their Public Service Award in 2004.  She received her B.A. with honors from the University of Chicago in 1988.  In 2004 she was named by Crain's Chicago Business as one of Chicago's 100 Most Influential Women for her work against the death penalty.  Jane is the mother of a teenage son and serves as Treasurer of his high school's athletic boosters' association.
OTSE Staff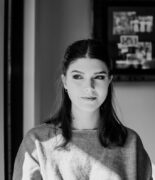 Hannah Kubbins, Executive Director
Hannah started at OTSE as a research intern during her senior year at Denison University (2017). She joined the full time staff after graduating and now serves as the organization's Executive Director. She is excited to lead OTSE and work toward abolishing Ohio's death penalty.
Former OTSE Board Members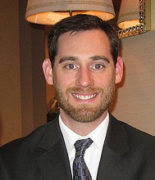 Kevin Werner
Kevin served as Executive Director of OTSE from 2007-2019. During his tenure as director, he was responsible for directing the staff, managing day-to-day operations and campaigns, communications and media, fundraising, board development, organizational strategic planning and changing light bulbs. He now proudly serves on the board of Ohioans to Stop Executions and works for broader criminal justice reform at the Ohio Justice and Policy Center.
Kevin is a graduate of Wheeling Jesuit University.  He served as a Jesuit Volunteer in Detroit and worked for JVC as an area director. He has a background in community organizing with national organizations and has worked on numerous state and national campaigns, ranging from environment to state elections.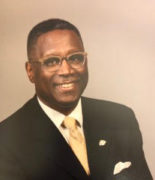 The Reverend Dr. Jack Sullivan, Jr.
The Reverend Dr. Jack Sullivan, Jr., is an ordained minister in the Protestant Christian denomination known as the Christian Church (Disciples of Christ) in the US and Canada. He served as OTSE's board chair from 2017-2019. On January 1, 2019, he became the Executive Director of the Columbus-based Ohio Council of Churches. Dr. Sullivan's prior ministry been as Senior Pastor of First Christian Church (Disciples of Christ), Findlay, OH, Executive Director of Murder Victims' Families for Reconciliation, Senior Pastor of Fifth Christian Church (Disciples of Christ), Cleveland, OH, and as Regional Minister and President of the Northwest and Pennsylvania Regions, respectively, of his denomination.
A nationally known public speaker, social justice advocate and death penalty abolitionist, Dr. Sullivan is Co-Chair of the Disciples Justice Action Network, and is a member of many community and civic organizations including the murder victims-families-led Journey of Hope…From Violence to Healing, and the National Action Network. In addition, he is a life member of both the NAACP and Alpha Phi Alpha Fraternity, Inc. Dr. Sullivan has published an array of writings including a chapter in, "Black Religion After The Million Man March," edited by Garth Kasimu Baker-Fletcher, Orbis Books, 1998.
A native of Cleveland, OH, Dr. Sullivan holds a Bachelor of Science degree in Interpersonal Communication from Ohio University, Athens, OH; a Master of Divinity degree from Lexington Theological Seminary, Lexington, KY; and a Doctor of Ministry degree in Economic and Social Justice from United Theological Seminary, Dayton, OH where he studied with Dr. Otis Moss, Jr. and the late Dr. Samuel DeWitt Proctor. He has engaged in doctoral studies at Gonzaga University, Spokane, WA and has received an honorary doctorate from Bethany College, Bethany, WV.
Dr. Sullivan is married to Rev. Sèkinah Hamlin, who is the Director of the Faith and Credit Roundtable for the Center for Responsible Lending, Durham, NC. Together they have five children, Nia, who is Field Officer/Social Worker for the Project Enhancing Girls in Sierra Leone; Imani, of Cleveland, OH; Jacquelyn, a third-year honors student at Guilford College, Greensboro, NC; and Kelly and Jackson, in first grade and pre-kindergarten, respectively.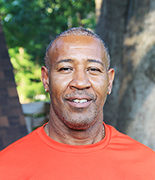 Charles E. Keith
Charles has been an advocate for change for over 20 years. He has dedicated his life to educating others about the death penalty. Charles lost one brother to homicide and another to wrongful conviction. His brother Durant was murdered in 1998. His brother Kevin was sentenced to death in 1994 for a crime he did not commit.
Though Kevin's death sentence was commuted in 2010, Charles is still fighting to free him from prison.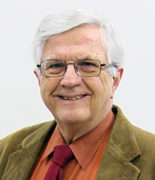 The Rev. Dr. Mendle Adams
Mendle is an ordained minister of the United Church of Christ with degrees from  Indiana Wesleyan University, Christian Theological Seminary, Aquinas College and Harvard University. He received his doctorate of sacred letters from Temple Bible College & Seminary of Cincinnati, Ohio.
Mendle has pastored churches in Indiana, North Dakota, Kansas, Oklahoma, Kentucky and Ohio. While serving as Ecumenical Campus Minister at Oklahoma State University, professor Adams received training and certification from the Supreme Court of Oklahoma for training of Mediators for the Oklahoma Justice System. His ministries have included travels to Palestine/Israel, The Philippines, Nicaragua, and the Ukraine.   He is a published co-author of the text book Touching Center: Adventures in Christ Consciousness.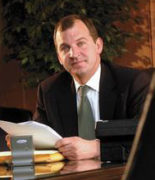 Jon Paul Rion, Esq.
Jon Paul is an attorney in Dayton. He is president of Rion, Rion & Rion, L.P.A., Inc., a three-generation criminal defense firm founded in 1938 by his grandfather. Jon Paul has tried cases in 27 states and hundreds of felony trials, including death penalty cases. His work garners his law firm of seven attorneys a national reputation. He is a lifetime member of the National Association of Criminal Defense Lawyers who is board certified in the field of criminal law and a fellow of the American Board of Criminal Defense Lawyers.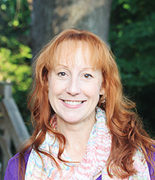 Stacy K. Parker
Stacy is a professor at Muskingum University where she teaches in the criminal justice department. She focuses extensively in the area of courts and corrections, including an extremely popular course called Death Penalty. Professor Parker has presented papers on the death penalty, student attitudes about campus police, homicide, and clemency at national conferences of the Academy of Criminal Justice Sciences and the American Society of Criminology. She is recognized for her outstanding teaching skills as well as her significant research projects. Prior to academia, she worked as a prosecuting attorney in West Virginia and Ohio counties.
Professor Parker earned her Bachelor of Science in Business Administration from the West Virginia University College of Business and Economics. She earned her law degree from the West Virginia University College of Law. She also holds a Master's Degree from the University of Cincinnati.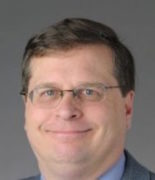 Christopher Karr
Chris, a long-time resident of Cleveland Heights, has been in the financial services industry for over 30 years. He is currently a Senior Vice President in the Risk Management Group of PNC Financial Services, Inc. He holds an M.B.A. in Finance from the University of Rochester's Simon School of Business.
Chris has been the Treasurer for Plymouth Church in Shaker Heights, and has been an active member in a number of non-profit organizations over the years, including Family Promise of Greater Cleveland and the Northeast Ohio Coalition for the Homeless.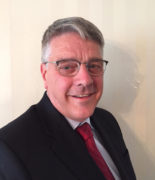 Bernard Smith
Bernard A. Smith is a retired federal prosecutor. During his 31-year tenure with the U.S. Department of Justice in Cleveland, he prosecuted and supervised public corruption, organized crime, labor racketeering and appellate cases. Before joining DOJ, he served as a law clerk to a Circuit Judge on the U.S. Court of Appeals for the Sixth Circuit. He received his law degree in 1982 from the University of Michigan, where he was on the law review. He received his undergraduate degree in English and Political Science from the University of Dayton in 1979. He is married and has four grown children.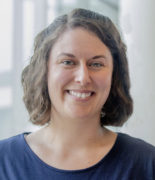 Adrian Griffin
Adrian has a Masters of Social Work in Community Organizing and a B.A. in Political Science, English, and Crime & Justice both from the University of Michigan. After experiencing the incarceration of loved ones in her youth, she devoted her college education to becoming actively engaged in issues related to criminal justice system reform, including prisoner reentry, arts workshops in prisons, clemency campaigns for incarcerated domestic violence survivors, and prisoner advocacy. She moved to Ohio over a decade ago to serve as Ohioans to Stop Executions' Northern Ohio Organizer for four years.
Adrian has a background working with youth in out-of-school time settings and currently works in higher education connecting college students with civic engagement opportunities at area nonprofits in Cleveland. She is also a part-time Masters of Nonprofit Organizations student at Case Western Reserve University.