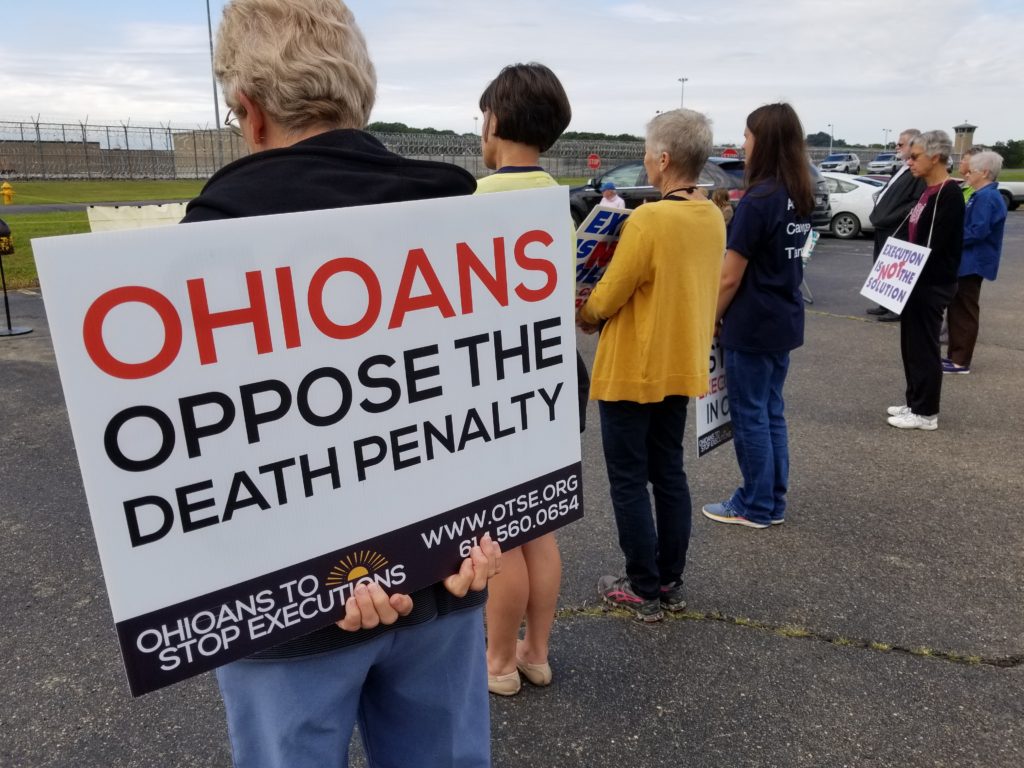 Act Now
NEXT SCHEDULED EXECUTION: Cleveland Jackson. May 29, 2019.
Contact your legislators. Urge legislators to pass reforms to prevent wrongful convictions, executions for individuals with mental illness, establish prosecutor oversight, and more. Click here for info and materials.
Join weekly demonstration. Every Wednesday at 11:00 AM at the Riffe Tower, 77 S. High Street, Columbus. Demonstrations in conjunction with executions are noted in the OTSE Calendar. 
Plan a community conversation. Email info@otse.org to request a speaker or get help planning an event.
Faith leaders and communities. There's more than one way to engage. Click here for a complete list of activities and actions.
Invest in OTSE. Every dollar makes an impact. Click here to give today.