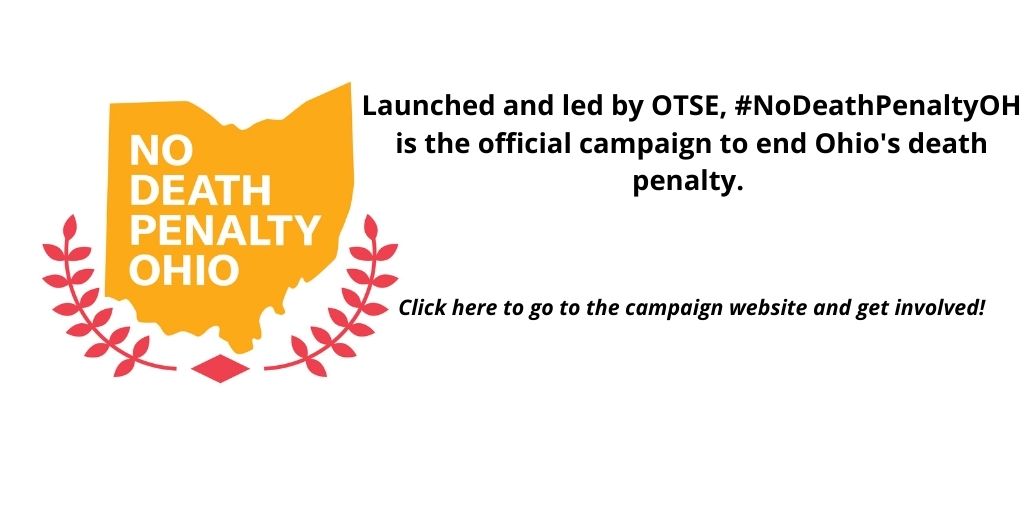 Email your lawmakers and Gov. DeWine. Use this link to generate email messages to your state legislators and Gov. DeWine letting them know you oppose the death penalty and support repeal.
Join OTSE. Sign up to receive emails from us here. You'll get notified via email when we need you to contact your legislators, take action on a certain case, and more.
Follow us on social media. OTSE posts to our Twitter and Facebook accounts almost daily.
Take a look at our sign-on letters. OTSE does its best to elevate voices of experience with the death penalty through speaking engagements, panel events, and sign-on letters. Click here to see our sign-on letters and add your name.
Invest in OTSE. Every dollar makes an impact. Click here to give today.
Plan a community conversation. Email our Director of Organizing and Community Outreach at Jenni[email protected] to request a speaker or get help planning an event.
Faith leaders and communities. There's more than one way to engage. Click here for a complete list of activities and actions.